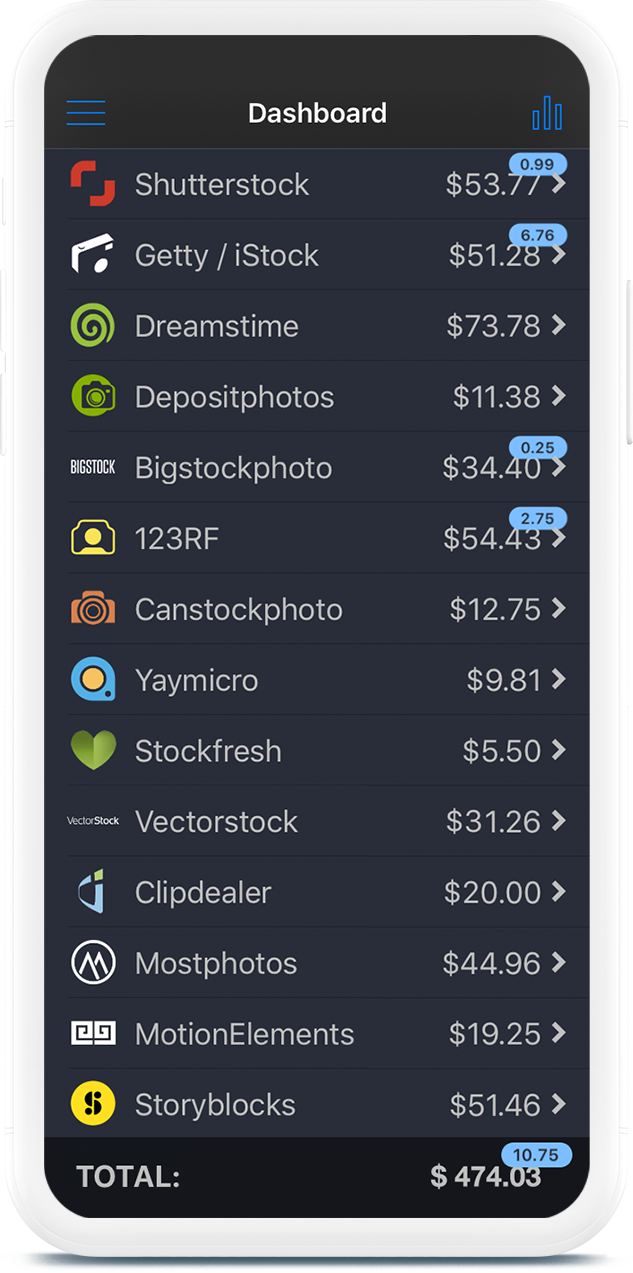 Track your earnings wherever you go
Microstockr Mobile
Track your sales across multiple stock agencies in real-time and get notifications for new earnings. All on your smartphone.
Find out more
Statistics & Charts give better insights
Microstockr Pro
Take advantage of desktop processing speed to track your whole portfolio and individual pictures across time. Statistically speaking.
Find out more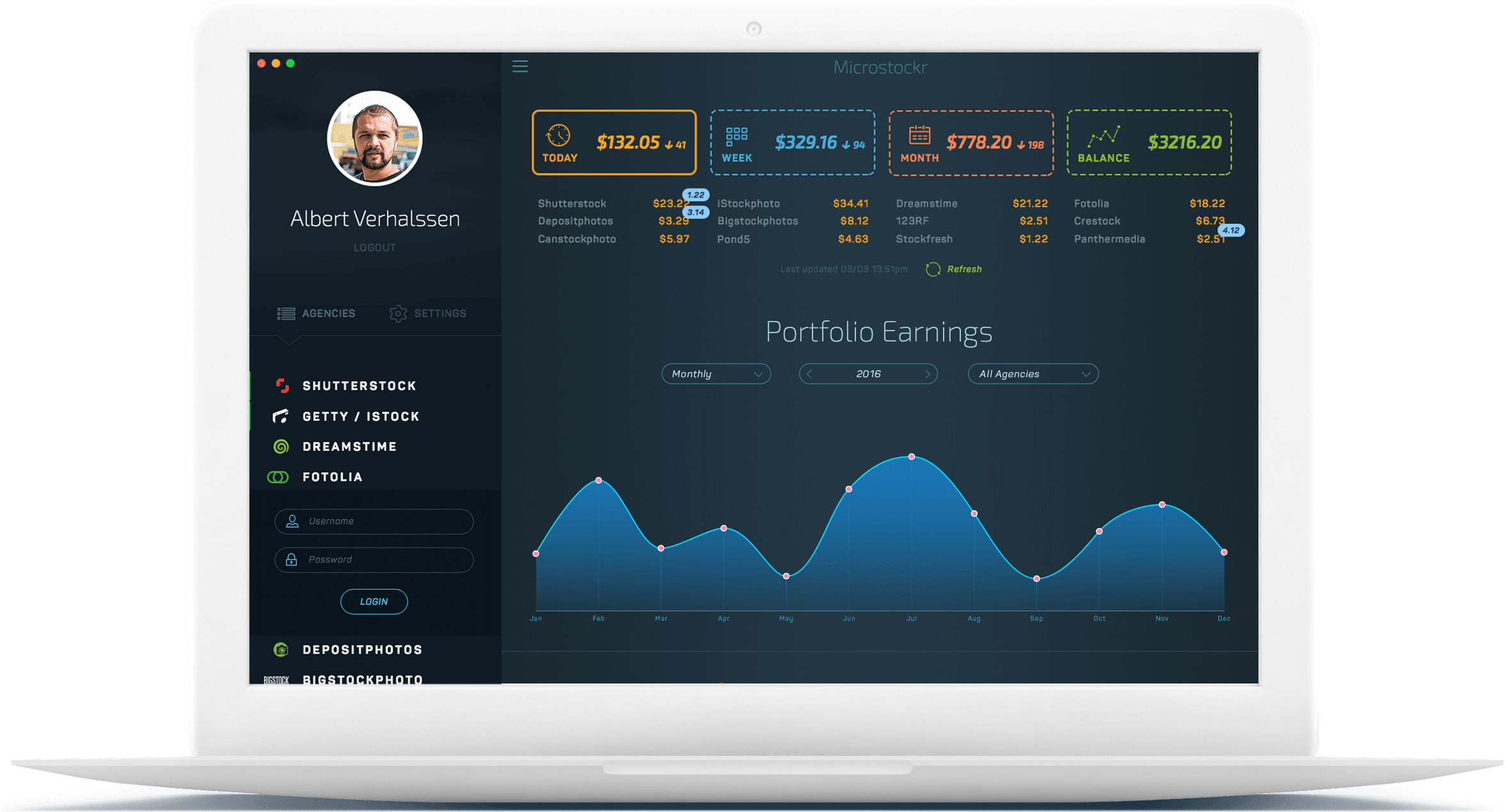 Microstock photography made easy
Microstockr
A mobile and desktop app meant to help stock photographers track their earnings across multiple agencies, the easy way.